Rocky Mountain Audio High
Earlier morning, I attached 50 copies of the Music and Audio demo Blu-ray disc to the inside cover of my Music and Audio: A User Guide to Better Sound book in preparation for the Rocky Mountain Audio Fest next weekend. This annual audiophile gathering — and probably the best North American show — has moved from the Denver Tech Center to the Gaylord Rockies Resort and Convention Center in Aurora, Colorado. I'm loading up my 2004 Acura TL (with it's factory installed ELS DVD-Audio 5.1 surround sound system) with 5 boxes of books, an OPPO based playback system, as many discs as I can carry, and a hand truck for the 1500 mile journey. Because I'm on sabbatical from my university teaching, I can spend a little extra time enjoying some of the sites along the way. I'll be leaving on Monday morning.
It's been a few of years since I last attended the RMAF. I haven't exhibited since the book was published last year so I'm looking forward to seeing some old friends and meeting audiophiles that may not yet be familiar with the new book or my recordings. If you can't make the show and are interested in getting a copy of the paperback at a discount, I've extended the coupon code until the end of September. Until the first of October, you can get the book for 50% off using coupon code MAAG191001. If you've already got a copy, Music and Audio: A User Guide to Better Sound makes a perfect holiday gift!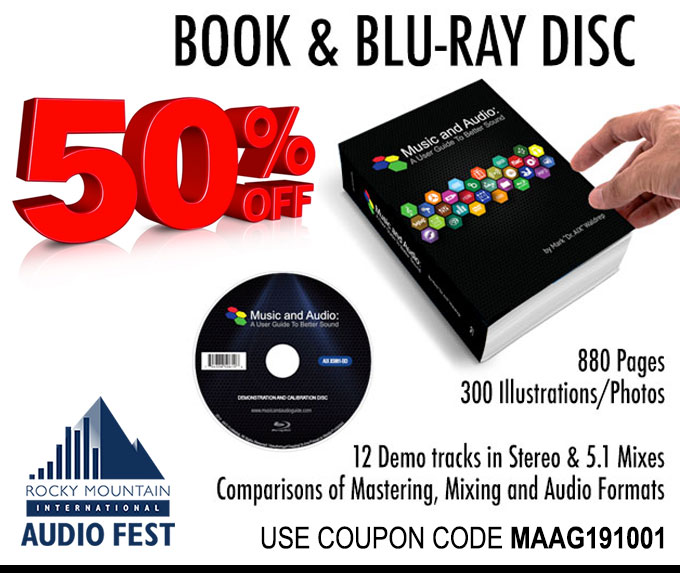 And don't forget that the 35% discount on all AIX Records discs ends the last day of September. Grab the discs you want at the year's biggest discount. Use coupon code BTS2019 during checkout.
And please be patient on any order made in the next couple of weeks. I'm going to be out of town until the middle of September and will send out discs and books as soon as possible.
PZZLL: A New Challenge
I drove to Valley Center yesterday to visit a close friend from my days in the wood shop at CSU Northridge — and to use his milling machine, get some advice from an expert in industrial and product design, and and caught up on our 35 year relationship. As I mentioned some weeks ago in a previous blog, I'm trying to figure out how to manufacture a puzzle that I designed and produced in 1982. The photo below shows the exterior of this unique puzzle. I've been speaking with a patent applications about protection for the idea, and I'm inching my way towards a manufacturing solution.
One of the next steps is to locate a partner to assist in the manufacturing of the PZZLL. I'm looking for a CNC shop or an expert in injection molding. If anyone has a recommendation, I would appreciate it if you would let me know.
For those interested in learning more, please visit my new pzzl.com landing page. If you're want to sign up for the mailing list, please use the form on the page.