Welcome to 2014! It's a time of renewal, fresh starts and new opportunities. And of course, it's time for New Year resolutions. Here are a couple that I've made:
1. I've resolved to expand and improve the availability of the iTrax.com website to inform and deliver high quality audio content regardless of whether it actually qualifies as "high-resolution audio" or not. That might sound like a retreat from the high standards that iTrax adopted 7 years ago when I launched the world's first high-resolution digital music download site…but I see it as an opportunity to provide better quality and more choices to an increasing customer base. After all, the world's does need great digital versions of standard definition analog tape masters too.
Figure 1 – The postcard that I will be handing out at the CES 2014 show in Vegas announcing the new iTrax.com
As I've looked around at the competition, I'm disappointed that customers are purchasing tracks that are advertised as "high-resolution or higher fidelity", when in fact it's hit or miss whether the fidelity will be any better than a standard CD. After all, why would anyone spend upwards of $30 on a retread of an older album that sounds identical to the version you already have on your shelf?
As I've contemplated how to improve and expand iTrax, it became clear that iTrax could join the club and become the kind of site that offers the same content files from the major labels and others OR double down on quality and focus on better quality, accurate information and format choices. I'd rather not be just one more site selling overpriced, upconverted classic records. Maintaining the current path in downloadable high-resolution has already resulted in customer blowback and dissatisfaction. The business will ultimately disappear when customers burn out on broken promises of "ultimate quality downloads" just like they did when CDs were advertised as "perfect sound forever".
Beginning in the first quarter of this year, iTrax will have a new an improved user interface. The site will allow users to read about the provenance of each album or track, view spectragrams, learn about the technical processes used to create the files, make available high-resolution samples for pre-purchase review and even provide physical media such as Blu-rays, CD-Rs, DVD-ROM, SACDs and even analog tape copies.
Figure 2 – The Benchmark ADC1 is a professional, state-of-the-art 192 kHz/24-bit analog to digital converter [click to enlarge].
We'll start with a small number of cherished albums and do the necessary homework to acquire the very "best master" and then I will personally transfer the analog source to a digital master…using the very best analog to digital converter I know (the Benchmark ADC1 USB) running at 192 kHz/24-bits. iTrax will not offer just another copy of the wrong EQ'd master, transferred with overloads and inconsistently mastered.
The new catalog of older masters will emerge slowly but the fidelity will be second to none…and you'll have choices with regards to formats, mixes, mastering and presentation.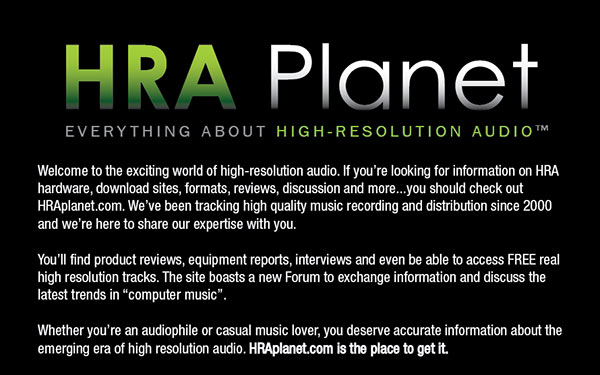 Figure 3 – The new HRAplanet.com site announcement postcard.
2. I resolve to expand the amount of information available on the emerging world of high-resolution audio. There will be a new website/forum coming soon called HRAplanet.com (High-Resolution Audio Planet). The site will have product reviews, interviews, news, equipment reports, recommendations and a robust forum for engaging and informed discussions among music lovers. Of course, this site will continue and some of the posts will appear on the new site as threads. I invite all readers of RealHD-Audio.com to visit HRAplanet and become part of the community. 2014 is going to be the year that high-resolution audio goes mainstream.