Portable HD-Audio Players
The "Holy Grail" of portable high-definition audio playback is having the ability to play uncompressed 96 kHz/24-bit (or better) soundfiles. There have been specialty companies producing audiophile "iPods" for a while but with the arrival of the new Sony Walkman, a major consumer electronics provider has stepped into the market.
If you're in the market for a high-definition audio player that you can take "on-the-go" then you should be aware of these units. I'm not talking about the USB "add-on" DACs and headphone amplifiers that need an accompanying laptop computer to drive them (the GEEK is definitely NOT a portable HD-Audio player in spite of their confusing and misleading and very successful Kickstarter campaign). There are many external, inexpensive DACs and headphone units for audiophiles but I'm talking about a truly stand alone, handheld player that can store or stream real HD-Audio.
The Austell & Kern models are the first ones that I became aware of. I was at the New York Audio Show past April and a customer came up to my booth and showed his newly purchased. A&K Model AK 100. It similar in design and functionality to a typical iPod but thicker and sans navigation wheel (See Figure 1 below). However, this unit uses a Wolfsan WM8740 DAC capable of performing up to 192 kHz/24-bit PCM decoding of WAV, AIFF, FLAC, ALAC, APE, MP3, AAC, WMA and OGG files. There is a 2.4 inch display and a small rotary knob located on the side of the unit that is used to control the functions and access the tunes. The AK 100 retails for $700.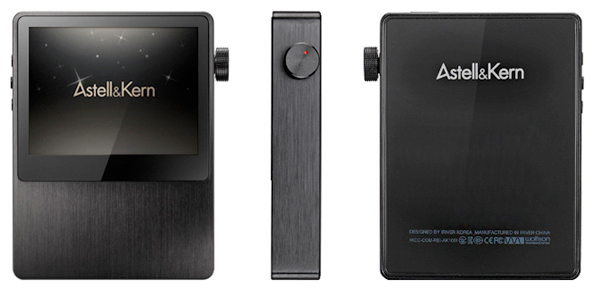 Figure 1 – Astell & Kern AK 100 HD-Audio player.
Astell & Kern has a second model in their produce line, the more recent AK 120. Retailing for $1300, this unit has support for DSD playback and larger storage capacity (64 gigs vs. 32 gigs) and specs.
If you want to save some money, there is another unit available from FiiO that can be purchased for $299…although the street price is near $200. The X3 is a very capable handheld music player that can play up to 192 kHz/24-bit PCM files and other uncompressed variants (FLAC, WAV, WMA, ALAC, AAC and MP3 files). I haven't had a chance to audition the X3 but the reviews have been uniformly positive.
Figure 2 – The FiiO X3 high-Definition Audio player.
The most recent dedicated music player is the Sony Digital Walkman, which was part of last week's announcements in New York, although this particular device doesn't factor in to their "High-Resolution Audio" web site or marketing. I find this very strange because they've built a very capable and medium priced high-definition player. This is the first dedicated unit from a major manufacturer.
It plays uncompressed stereo PCM files (sorry no DSD here!) up to 192 kHz/24-bits and handles WAV, AIFF, FLAC and ALAC formats. The F886 has a 4-inch (854 x 480 pixel) touch screen. The unit runs the new Android 4.1 but only comes with 32 gigs of storage. With the larger file sizes of high-resolution audio files, you'll have to choose your playlists more carefully. But then consumers interested in better quality music don't necessary want 10,000 lousy sounding tracks in their pocket. They want 500 great sound tracks instead.
So what have we actually got with these new "high-definition" capable players. Well, we certainly have hardware that is truly "on-the-go" or portable AND units that have the potential to eclipse the sound quality of the usual portable players (again subject to the fidelity of the source materials). And even if the public doesn't perceive a change in the fidelity of their favorite music tracks, the collective consciousness about higher fidelity will increase.
It's sort of like buying a new television these days. It you try to purchase a big TV without 3D capability, you'll be hard pressed to find one…so you get the 3D capability by default. It will be like this for audio as well. The minimum standard will move to 96 kHz/24-bits (192 kHz is overkill). If the labels start to play into this new market for better quality, then we'll all win.
Tomorrow we'll look at HD-Audio capable Smart Phones…