2021: It's Been A Tough Year
Those of you who have followed my musings on all things relating to high-end audio may have noticed that I haven't written new blog in over 6 months. As we approach the end of 2021, I thought I would write about the year in review and explain why I've avoided posting new articles to this site. It's not because there is a shortage of high-end audio topics to discuss.
Important Audio Trends in 2021
MQA Hangs On…Barely
Robert Stuart and his associates at MQA are still trying to convince mainstream audio consumers, record companies, hardware manufacturers, streaming services, and broadcasters that their pricey proprietary encoding scheme provides additional fidelity over other free technologies. Thankfully, their "emperor's new clothes" process seems to have stalled in the face of obvious and revealing reporting by honest authors. Hi-res audio, as my own research clearly demonstrated in the HD-Audio Challenge II, is not perceptible over CD-res fidelity. Those who continue to pitch hi-res audio are more interested in profits than science. Although, I did find it interesting that both Robert Stuart and the head of the AES Hi-Res Technical Working Group, of which I was a member, both attempted to refute the AES paper that I authored.
Immersive Audio Is Everywhere!
The big news this year is the spatial music initiative spearheaded by Dolby, Sony, and Apple. I bumped into my neighbor Ben as I exited my driveway the other day. He owns and runs a small audiophile accessory business out of his house known as Shakti Systems. And while I find his products fall into the "snake oil" category, he is a member of the audiophile community. We stopped to chat for a moment. He was dismayed that the passion we have for audiophile sound was disappearing before our very ears with the "amazing fidelity" produced by his recent acquisition of Apple's AirPods Pro—the ones capable of head tracking. He was over the moon about how incredible they sounded and was convinced that the future of high-end audio was in doubt. Not wanting to engage in a long debate, I nodded slightly and told him about my own efforts in the immersive music domain. There certainly is a lot of money being spent to promote immersive music but I have yet to hear it translated through my own recently purchased AirPods Pro. The playlist of immersive Dolby Atmos music at the Apple Music Website is underwhelming in my opinion. I love surround music when played back on a system consisting of 5 discrete speakers and a subwoofer but am less enamored of the sound from the Apple AirPods. It's true that technical advances have brought personalized HRTF, motion tracked, immersive music to the masses, but it's being oversold.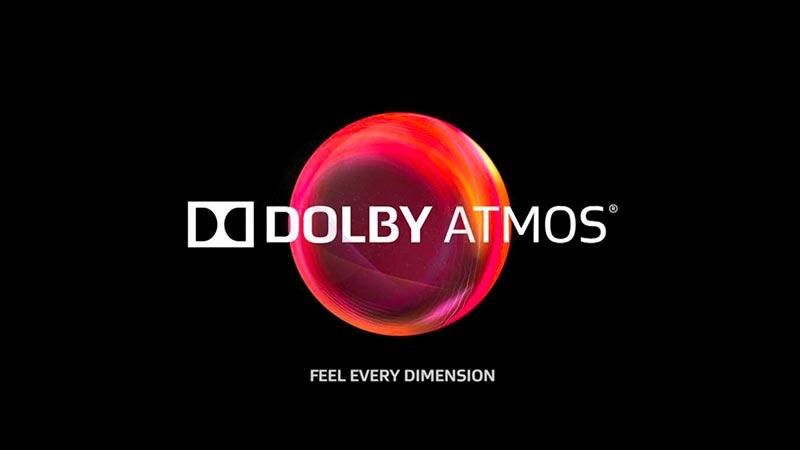 I got a text from my friend and Grammy-winning engineer Ken Caillat (for the work that he did with Fleetwood Mac) yesterday. We haven't talked in many months but he wanted me to know that he's set up an Atmos room here in Southern California and is preparing to mix a number of projects in Atoms spatial audio including Fleetwood Mac and albums by his daughter Colbie Caillat. I saw a Facebook post by Brian Malouf, a college buddy from my days at CSU Northridge's music department, talking about his new Atmos-equipped room. And the large studio at my own building is being set up as an Atmos room. Why all this interest in immersive productions? Because there is a lot of money being spent to convert/remix existing albums into Dolby Atmos or Sony 360 Reality Audio. More and more streaming services are offering spatial audio mixes including Apple Music, Tidal, Amazon Music HD, and Deezer.
Cancer: A New Round Of Decisions
I am a cancer survivor. In 2017, stage four thyroid cancer was detected—and removed—from my body during an operation to remove one of my parathyroid glands. How the doctor missed the bigger issue prior to the surgery was unsettling. But at least they discovered it and extracted it. All indications are that the surgery was successful. My dermatologist has removed repeated melanomas from my back, arms, and legs. The largest one above my right eye required a specialist who sliced a large flap from the area to fill in the hole that remained. Melanoma killed my father at 43 and my grandfather at 47. The family genes have proven less than reliable in this area.
My prostate cancer tumor is growing once again after 3 years of "active surveillance." A recent MRI and a soon-to-be complete biopsy will undoubtedly require a decision as to how to proceed in the new year. I have found it very reassuring to have a close community of male friends who also have had prostate cancer. The discussions are helpful and informative. Once you get past 50, be on the lookout for this very common cancer. After a 2019 surgical procedure to remove a growing "pleomorphic adenoma" from the left side of my face, I'm feeling like the poster child for unwanted diagnoses. But as in all things, quitting is not an option.
A Flood In the House
I came home a few weeks ago from an evening out to discover Charlie up on the couch and 1″ of water on the floor of my home. A hose in the upstairs bathroom failed and spewed water through the light fixtures in the laundry room and hallway, which spread throughout the ground floor. Thankfully, I know how to shut off the water main and did so immediately upon arriving home. I mopped up the water and lived with the pungent smell of wet carpets and walls until the insurance people came and set up a couple of blowers in the area. Further review found asbestos in the walls and floor so I get to move out for a couple of weeks over the Christmas and New Years Holidays. Perfect timing.
The water in my office/studio has meant that next week the restoration people will be "packing out" everything including boxes of my book and blu-ray disc tomorrow. Thankfully, most copies weren't damaged but I've decided to offer them for sale at the lowest price ever to make room for the new book, which should be coming in the spring. Use the coupon "Flood2021" and purchase a paperback copy of the book at 50% off!
Music and Audio: A User Guide to Better Sound is a must have for any serious audiophile. Purchase copy as a gift for an audiophile friend or buy one for yourself. Quantities are limited. Thanks.