Audio Renaissance Conference
It happened back in late October in London, a gathering of music industry veterans to explore the future of music. It was event organized by Futuresoure, a consulting firm that does market research etc across a wide variety of industries, and attended by about 150 individuals according to the reports on their website. Sarah Carrol, was first to speak and laid out a rosy picture for manufacturers of audio hardware, which is one of the market segments that is showing growth. Wireless speakers are projected to grow by an astounding 76% in just this year alone over the totals from 2013. And there's growth in soundbars, wearable fitness technology and media adapters as well.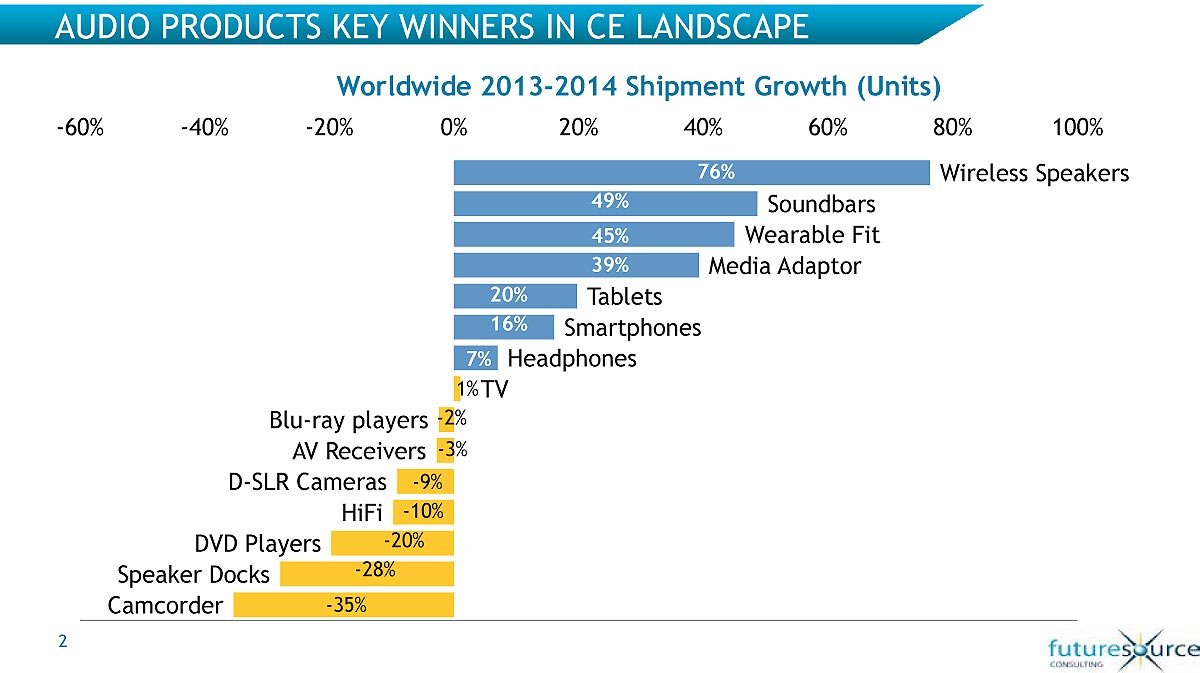 Figure 1 – A Futuresource chart showing the sales of various audio devices. [Click to enlarge]
She's quoted as saying, "The audio industry's renaissance has arrived. There's a groundswell of innovation in the device space and stabilization across the breath of the music industry." Sarah continued by attaching percentages to various territories and their consumer adoption of "digital music". I'm not exactly what that means but apparently Sweden leads the way with consumers "allocating 87% of the total music spend to digital purchases." The US and UK come in at 67% and 55& respectively with France, Germany, and Japan at less than 30%.
Figure 2 – A Futuresource chart showing the trends by territory of digital music spending. [Click to enlarge]
Her message may be good news for the makers of "digital devices" but the music industry is not in a "renaissance". There is no rebirth happening in music sales. Physical media is down another 13% this year, downloads are diminishing, streaming doesn't pay the artist much, and the fidelity of music gets worse with every new release. Does anyone really want to listen to heavily compressed music through a soundbar or wearable fitness device (I'm not even sure that's possible!).
David Sidebottom, Senior Market Analyst at Future source, address the group and provided information on the content side of the music industry. He presented a rather startling statistics that music subscription services (Music Key, Spotify, Pandora, Deezer, Tidal, Beats etc) will account for about 20% of consumer spending on music this year but will rise to 57% in 2018. That's what he indicated during his presentation…streaming services will increase nearly threefold over the next 4 years. This does not bode well for high resolution audio fans. While I applaud Deezer and Tidal, they will only be streaming CD quality. There won't be any discs to purchase and downloads will be drying up as streaming takes the lead.
Figure 3 – A Futuresource chart showing listening trends in the USA and UK. [Click to enlarge]
The chart shows the results of a survey of 4000 individuals and percentages for a variety of questions about listening platforms and habits. The totals at the bottom demonstrated to Mr. Sidebottom, "the purchasing pull that the music industry continues to exert upon its audiences." I'm not sure I would agree with his conclusion. The music industry is losing its ability to make money from the release of new music. There are still opportunities in the licensing of old masters to high-resolution download sites but that doesn't make up for the cash cow that has been the mainstay of the music industry since I've been buying music.
It's a strange time in the music industry.