The meeting was originally scheduled for July 15 but was moved to August 29th after several people had to cancel at the last minute. My good friend Robert Margouleff (Grammy-winning engineer/producer for Steve Wonder) and I traveled to DTS in Agoura Hills yesterday to see what they've been working on and to offer up some of my AIX Records surround recording in Headphones X format. Robert has a long history with DTS and although it's been a number of years, I've also seen them grow from a small technology company to a major player in the audio and film world.
DTS, started life as Digital Theater Systems but is now known simply as DTS Inc, It was founded in the early 90s and run by Dan Slusser. The company developed a new codec for the encoding of 5.1 surround sound for motion pictures, similar to the Dolby Digital (AC-3) codec that Ray Dolby's company had developed 4 years earlier. The first DTS encoded theatrical movie was Steven Spielberg's 1993 blockbuster "Jurassic Park", which was also the first laser disc to include DTS audio.
The company's DTS 5.2 encoding scheme was not one of the mandatory formats selected for DVD-Video discs but was included as an optional format. It uses about 1500 kbps vs. Dolby's 448 kbps (up to 640) and has been universally regarded as more transparent than Dolby Digital. The arrival of Blu-ray equalized the playing field with both Dolby True HD and DTS HD Master Audio format included in the format specification.
Robert and I headed to DTS to meet with members of their technology team, marketing people, and content/artist relations folks. They have a "surround headphone" technology called Headphones X that they've been promoting. You can check out examples online at YouTube. There is also a presentation of Headphones X at the Soundgarden website.
The company describes the technology this was: "DTS Headphone:X™, is our most advanced headphone technology to date, capable of recreating the home theater surround sound experience using only a pair of headphones. It was a show stopper at CES 2013 leaving those who stopped by our booth for the demo in awe." As readers of this blog know, they're not the only ones working in the "surround headphones" area. Dolby started things many years ago with Lake Technologies process, which has become Dolby Headphones, there's Astound Sound, Smyth Research, Headphones [xi]™, and a number of others.
The most successful of the bunch is the Smyth Research "Room Realizer" but it does require a custom measurement session to get things calibrated for your individual ears…in a specific space. It turns out that the AIX Records surround room is one of the most popular (and best sounding) surround environments to be measured in.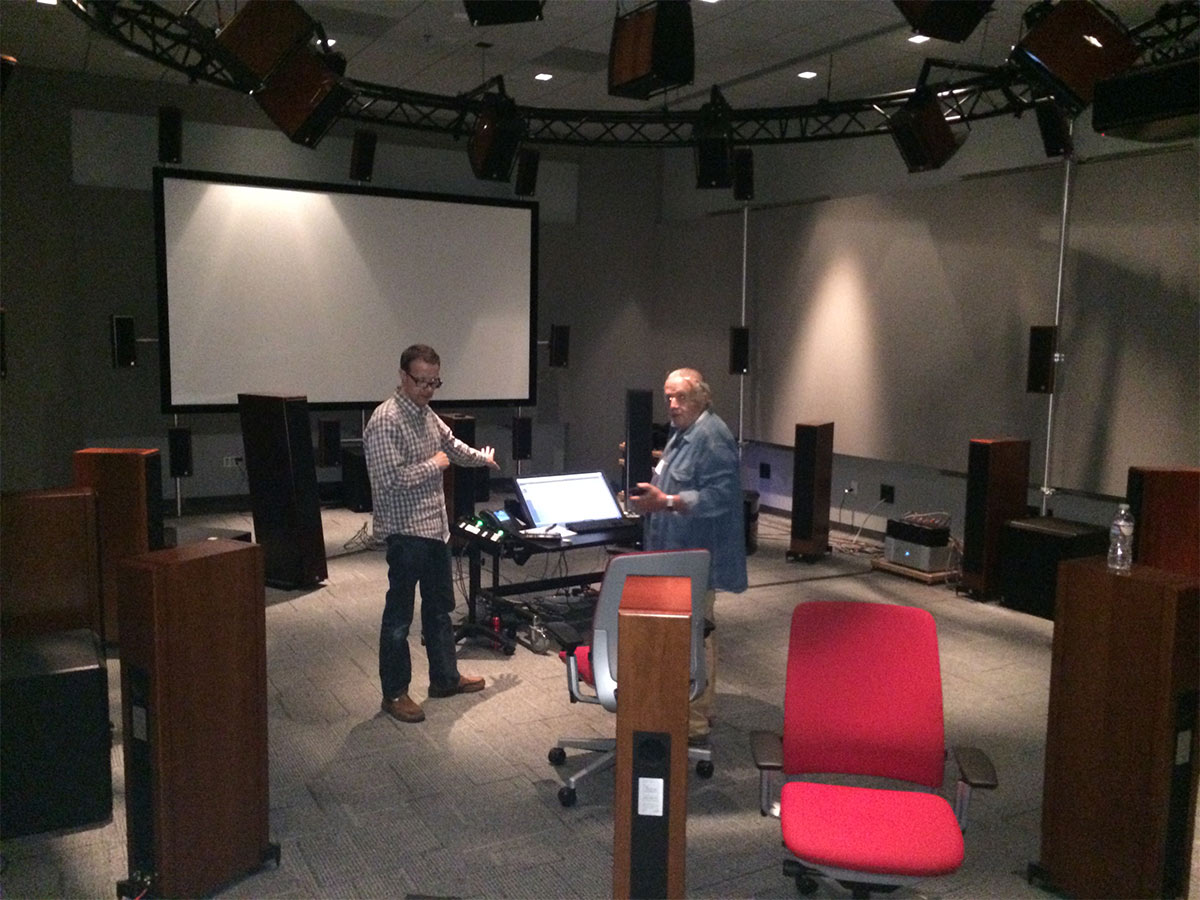 Figure 1 – The main studio at DTS. Notice the various multichannel speaker configurations. [Click to enlarge]
The meeting with DTS went very well. Robert gave an introduction followed by my PowerPoint presentation. After a few questions, it was off to the DTS surround studio. This is a room capable of any current surround sound speaker configuration and any that is likely to happen in the near future. They're experimenting with 11.2, 10.2, 7.1 and of course 5.1. There's a set of 12 floor-standing speakers, another set of 7 elevated speakers, with a few overheads as well. The room is also equipped with theatrical configurations. There were lots of speakers, amplification, and a software driven routing system feeding the monitor system in the middle of the room.
I brought along about 20 tracks in full surround (both audience and stage perspectives) as well as stereo. The first up was my recording of the Ravel Bolero. The sound was glorious…not a single speaker stuck out. The room sound was completely immersive. It was the "audience' mix so I asked Fred, the operator, to switch to the stage" perspective. Everyone was immediately aware of the change and the additional involvement that the "stage" perspective brought to the experience. We listened to lot of music and I think everyone was thoroughly impressed.
DTS is planning on promoting Headphones X for movies, gaming, and music delivery. However, there isn't that much surround music available and what is available is often very expensive. My catalog is full of jazz and classical tracks that would fit right into their campaign.
We'll see…Robert and I were treated to a great lunch in nearby Calabasas before escaping the triple digit heat. I took the short cut through Malibu Canyon straight to the beach.