HDMI DACs and Pure Audio Blu-ray
I noticed an announcement of the High Def Audio Control Center by Essense this past week. The sales and marketing director of Essence, Bob Rapoport, reached out to me some weeks back and described what their company had put together. Their HDACC, as they call it, is a DAC that extends its functionality beyond more traditional 2-channel high-resolution DACs. This unit has the usual optical, coaxial and analog inputs AND a variety of outputs including headphones, optical, coaxial and noth unbalanced and balanced stereo outputs.
But the thing that makes this unit unique is the HDMI input and output. Yep, the HDACC allows you to connect the HDMI output of your Blu-ray player (you all have an Oppo BD universal machine, right?) and extract the high-resolution audio from the high-resolution data stream. The video signal continues on to your monitor and the audio…at full high-resolution…is routed to the units high quality DAC. You can then listen on headphones or via the stereo analog or digital outputs at full high-resolution.
If you don't know by now, the optical and coaxial digital connections from a Blu-ray player (or DVD player) downconvert the high-resolution audio to standard resolution. That means that all the effort I put into capturing and releasing real 96 kHz/24-bit audio is "dumbed" down because of mandates by the major labels. It's stupid but it's the way it is.
If you want to get the high-resolution audio, you need a conversion box (the cheapest one that I've found is less than $50). The box takes an HDMI input and outputs a stereo digital audio stream via the S/PDIF outputs.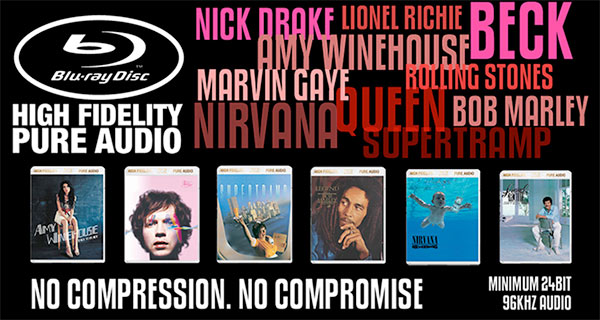 Figure 2 – Some of the titles that are available on Blu-ray High Fidelity Pure Audio discs.
Having HDMI input and output is a real boost for the HDACC and it's obviously is good news for the the new High Fidelity Pure Audio Blu-ray discs that are being introduced in this country after an earlier launch in the EU. Given that AIX Records has been releasing music (both stereo and surround) on Blu-ray for a few years, this new hardware piece makes sense for me too.
But don't get all excited and rush out to purchase this unit because you think you'll be able to get high-resolution audio versions of the Rolling Stones, Van Morrison or Bob Marley from the new "pure audio" BD discs. It's the same old masters being hyped one more time as "high-resolution" when they're not. They may sound great but the original masters were not high-resolution and so the new versions are not high-resolution either. Don't bother buying these discs…just download the files that you want. But do check out the AIX Records and those from 2L and anything else that contains real HD music.
I don't listen to my own material in 2-channel stereo. I know…and many others know as well…how much better 5.1 surround mixes are, so a new stereo DAC isn't really that interesting to me. When you can get an A/V Receiver with HDMI inputs that can decode a Dolby TrueHD digital stream in full 96 kHz/24-bit PCM surround for under $500, why not spend your money there?
I must say that I appreciate the efforts that the Essence guys have put into the HDACC. It's expensive to join the HDMI club…I've heard as much as $20K! That's a lot of money for a little company. And I appreciate that the HDACC (at least the first 50 units out the door) come bundled with the new HD-Audio Sampler 2013 from AIX Records. They heard our disc and concluded it was the best way to show off the quality of sound of the HDACC.
However, High Fidelity Pure Audio Blu-ray is complete a waste of polycarbonate and paper. This is just more spin from the major labels and a final gasp to extract a few more dollars from unsuspecting customers that might believe that saying something is "bit for bit accurate to the original masters" will convince new customers. It shouldn't and I don't think it will.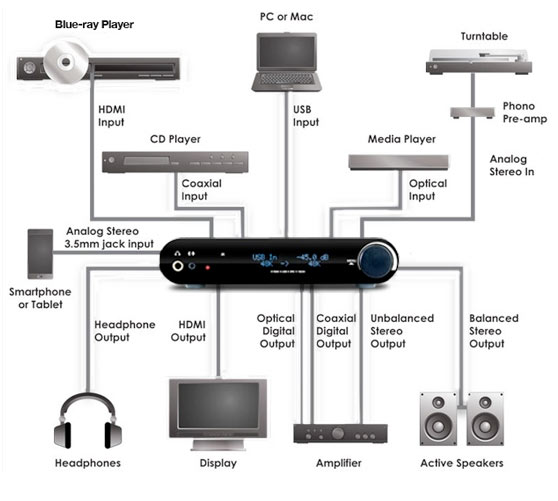 Figure 1 – The connection diagram from the Essense HDACC.