A Field Trip To Warner Brothers
It's been a week of reconnecting with talented individuals that I haven't seen lately. My session this week meant I had to rent some equipment from Location Sound Corporation in Burbank. A former student (from 30 years ago!) has been along time employee there and I gave him a call. When I went to pick up the equipment, we sat in his office and did some catching up. Todd Grace's name came up during our reminiscing. Todd was another of my students at California State University at Northridge and as it happens works as a mixer at Warner Brothers studios just down the street from LSC. I've run into Todd at a trade show or two and have recently made the Face Book connection.
I suggested to Val that we try and get together for lunch at some point and include Todd. As it turned out, Todd was busy mixing a television show yesterday but said it would be cool to stop by and get the tour. His clients wouldn't mind if he took his lunch break to visit with Val and I.
So yesterday at around noon, I headed for Burbank to return the location digital recorder to LSC, picked up Val and drove to the WB Studios lot. I've certainly been to a big studio complex before but this particular visit turned out to be quite a treat. Val and I found our way to Building 67 and Dub Stage 2 after going through security and parking near the ubiquitous WB water tower. Todd was there to greet us. It's been at least 5-10 years since he and I bumped into each other on a Southwest flight to an AES event in San Francisco.
Todd and Val were both music students at CSUN back in the early 80s and they worked for me in the department's recording and tech area. Collectively we were responsible for recording all of the department recitals and concerts. We had a few Ampex 700 reel-to-reel decks and some cassette decks as well as an AKG C-24 stereo microphone. Todd went on to perform with Barry Manilow and others for a few years before immersing himself in the early versions of Pro Tools. He ended up mixing films and television shows and has been at it for 18 years.
After graduation, Val focused on the world of production audio equipment and services landing at the biggest company that caters to that area of movie production. Val sells the gear that the production sound people use and Todd takes what they record and blends it into the audio we hear on our TVs and at the movie theaters.
There are 18 studios on the Warner Brothers lot. The largest is the Clint Eastwood scoring stage (see figure below). The soundtracks for a lot of major motion pictures have been recorded in this studio. It's one of several in town (Sony, Fox etc) but probably one the best of the bunch. They just revamped the room but as Todd explained nothing about the sound was altered. The composers and musicians love the way it sounds.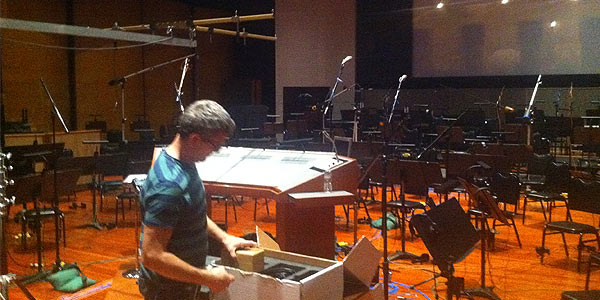 Figure 1 – The Clint Eastwood Scoring stage at Warner Brothers
There are small ADR (automatic dialog replacement) studios where actors and other talent come to replace their lines because the original recording was lacking some fashion. And there are various dubbing stages. These are actually movie theaters without the seats. Instead there is a very large mixing console, some comfortable chairs for the clients and sound supervisor and a great sounding theatrical system. The mixers (there are usually multiple individuals handling the music, dialog and effects) carefully adjust the level and position of each and every sound you hear. It is painstaking works and always has some sort of looming deadline.
I rent out our THX equipped room to do movie mixing for a more budget conscious west side production community.
Todd took us into the dubbing room that has the new Dolby Atmos sound system in it. This is a new surround format that has the usual left, center and right speakers along the front wall. In addition, there is an array of side speakers, a group of left and right rear speakers AND a collection of speakers mounted to the ceiling (see the picture below).
Figure 2 – The Dolby Atoms speakers located on the ceiling.
I'll write about the Atmos and competing Auro 3D sound systems in another post, but it was interesting to see an actual mixing room equipped to handle this expanded format. I haven't yet had the opportunity to experience Dolby Atmos but I've heard that it is really great. Unfortunately, there aren't many theaters that are equipped to playback in this format. The AVID Icon console in the room (see image below) doesn't have 3D panners yet but the mixers have figured out a way to send the sound "objects" around the room using exiting panners.
Figure 3 – The Icon 96 input digital control surface in the Dolby Atmos equipped dub stage.
Todd told me that the Dolby system actually calibrates itself at the theater to match the sound that was created in dubbing studio. No more guessing on the part of the theater owners…the sound takes care of itself.
I was really pleased to have had the chance to visit the WB studios and to connect with a couple of old friends. I do take some pride in knowing that I had some small influence on both Val and Todd…and actually lots of other students. There were teachers and mentors that made a difference in my career and life and I felt good to see a couple of former students having satisfying and rewarding careers in audio.
Now back to my Nagra output challenges. See you tomorrow.