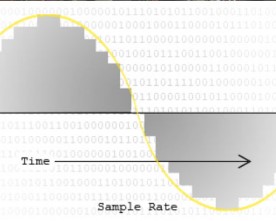 What's the best way to get convince someone there are real benefits to high-resolution audio? Is it a well-designed infographic that has specifications and bright colors tied to the various audio formats, their specifications, and production [...]
Sign Up
Join thousands of readers in learning about the emerging world of HD-Audio/Music and get the facts about formats and a lot more!
Your email address will NEVER be passed along to any third party. You can write to me and I will remove you immediately.
RECENT POSTS FROM DR. AIX
Recent Comments
HD-Audio Challenge II: Listening Approaches (4)

Admin: This is very interesting as the Schitt equipment is highly regarded in audiophile circles. I would have to do...
david g: In your text, you caution the listener to make sure they are not experiebncing any system-induced...
Admin: You're right. The outcome of the HD-Audio Challenge is unlikely to be considered a rigorous study. But...

Nonsense, Trolling, and Personal Attacks (31)

John Deas: Hello David, I have purchased downloads from Qobus and I am very happy with them. Can I just take this...
David Solomon: Thank you, Mark. Id like to have a real conversation and truly clear the air. Had I used even a small...
Admin: David, thanks for taking the opportunity to reach out to me. While I don't accept that I have posted...